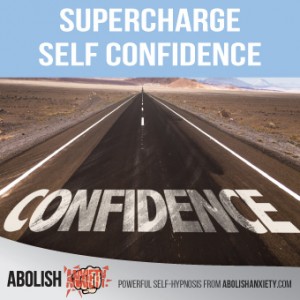 Supercharge Your Self Confidence Hypnosis Audio – helping your levels of self belief and confidence to soar
Are you fed up of your low confidence holding you back?
Does your low self confidence get in the way of living your life?
Would you like to supercharge your self confidence and become more confident?
If you frustrated by your low self confidence holding you back and limiting you then this powerful self hypnosis audio will really help you. You can learn to overcome those limitations and stop feeling limited, stuck and like you are missing out.
Instead you will master your own confidence and take this into every part of your life. You will naturally start feeling more confident and enjoy elevated levels of self belief.
You may have already discovered the wonderful successes my clients have enjoyed – and now you can benefit from the same powerful techniques that have helped them amplify their self confidence.
Produced in a professional recording studio to ensure the highest audio quality, this hypnosis MP3 audio could be the missing ingredient between you and living the confidence life you desire. Be sure to order your copy today!
100% thirty day no questions asked money back guarantee:
This product could possibly be the most important investment you'll ever make to let go of doubt and fear and massively increase your confidence. I want to encourage you to take that step with confidence because if you use this product with consistency and commitment it could positively change your life forever.