Hello and welcome to the Abolish Anxiety Hypnotherapy in Ely site.
I've been helping people to successfully overcome their anxiety, panic and fears for many years now so I decided it was time to create a dedicated website where I can share the tips, strategies and techniques that have already helped hundreds of others.
This blog is a few words about me and Abolish Anxiety for those who are interested in knowing more from 'behind the scenes'.
Anxiety Hypnotherapy
My name is Dan Regan and I became a full time professional hypnotherapist after it helped me to overcome my life long social phobia and anxiety. Before I discovered the freedom that I now share with others, I always felt somehow inadequate or not good enough, or like the 'real me' remained hidden so that others only ever saw a shadow of who I really was.
I know what it is like to feel anxious and panicky – and how good it feels to have found freedom. That's why I am so passionate about helping you end your anxiety and panic and why I have made it my mission to help others to abolish their anxiety.
If I can overcome my anxiety, and if the people I help every day can, then so can you…
Abolish Anxiety Hypnotherapy HQ
Abolish anxiety is based in Ely, Cambridgeshire in the UK. In my office here I help people to end their anxiety so they can start living the life they seek.
As well as face to face clients I often work via Skype with people who are based too far away to travel yet who still want to benefit from my anxiety hypnotherapy programme.
What Do Other People Say?
I believe that any professional hypnotherapist should be able to show evidence of real client results. With that in mind you can find many written and video testimonials about anxiety hypnotherapy in Ely on the 'what people say' page. Check them out – it can be hugely inspiring to know how others have overcome their anxiety and increased self-confidence.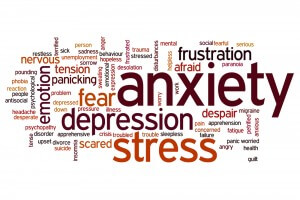 How Can I Help You?
As well as grabbing your free download and checking out the resources on this site, I'd love to know how I can help YOU.
So click 'Contact' in the menu and send me over your thoughts right now as I'm constantly creating new resources that can help you successfully overcome your anxiety.
To your success,
Dan Regan
Abolish Anxiety
Like what you see?
Sign up for more updates! It's FREE!