Top 50 Anxiety Blog Award
I'm very honoured that this anxiety blog has been named in the Top 50 of the 'Best Anxiety Blogs on the planet' list by Feedspot.com (March 2017).
So a huge thank you to you for reading this and helping me share my message that we can overcome unnecessary and unwanted anxiety, fear and worry.
I'm very pleased to have made it onto the anxiety blog list along with the likes of The Guardian, The Independent and Medical News Today.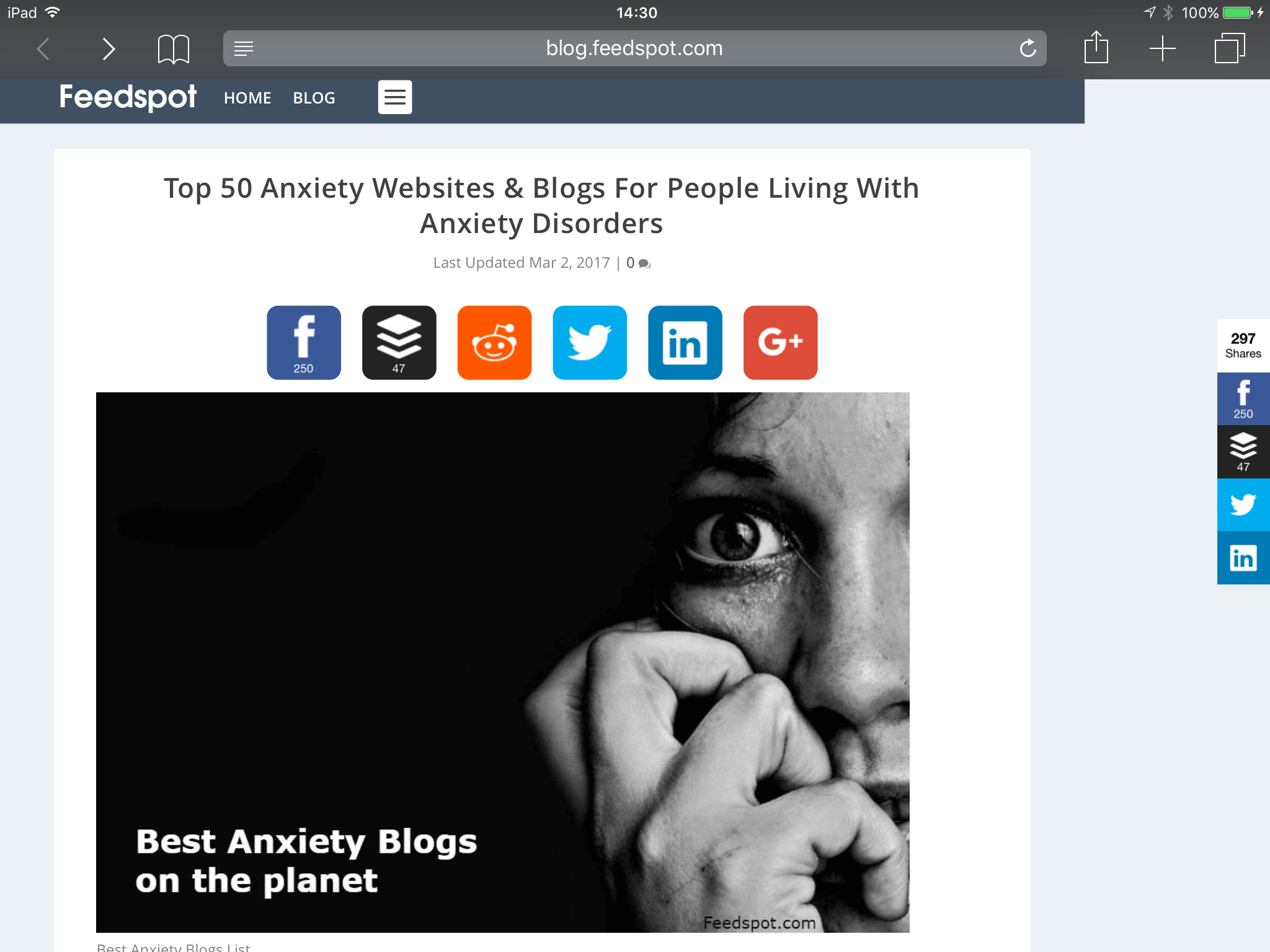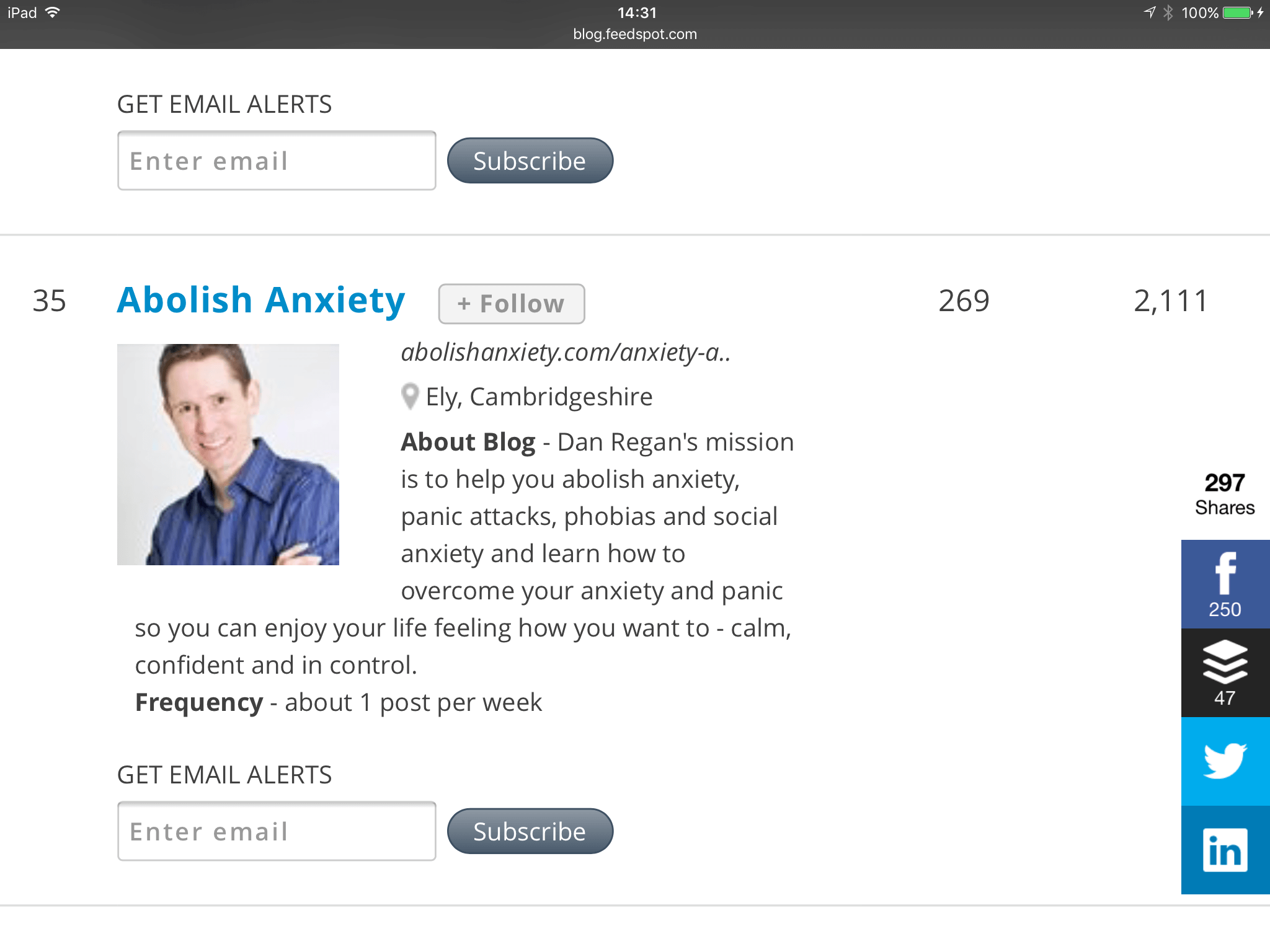 To your anxiety freedom,
Dan
Abolish Anxiety, Stress, Fear & Worry
Like what you see?
Sign up for more updates! It's FREE!