Do you struggle with your anxiety, panic and fear? Do you find it hard to calm all those anxious thoughts and feelings enough to think clearly? Could you use some help to feel calmer and more in control?
If so, then my Creating Calm free hypnosis MP3 will really help you!
If you could benefit from feeling calmer, more in control and more relaxed, then this free hypnosis audio will really help you because I've specifically designed it to help you start creating more calm within the storm of your anxiety and worry.
Calming Your Anxiety
When anxiety hits, you may find all those troublesome thoughts and feelings almost seem to overtake everything else. You may feel on edge, restless and a sense of dread. You may feel hot and dizzy and like your mind races through worst case scenarios.
And the more you experience your anxiety, whether generally or in specific situations, the more it may seem to appear and take over. Some people even start to feel anxious about the prospect of feeling anxious which creates a self feeding cycle that runs on and on like a river.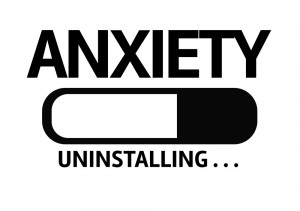 However, with this audio, I'm going to help you to start regaining a sense of inner peace and start letting go of all that anxiety and worry so that you can start feeling calmer and more relaxed in your life from today.
And because, knowing how bad anxiety feels,  I really want to help you to take back control and enjoy your life, I've made it available completely free of charge for you.
To get your copy go to the free audio download page.
So make sure you grab your free copy and listen to the track at least once a day. And, if after you've listened you find it helpful, then why not suggest to your friends and colleagues that they also grab their very own copy.
To your calmness and control,
Dan Regan
https://www.abolishanxiety.com
Like what you see?
Sign up for more updates! It's FREE!